About Tirupati Radiology Pro+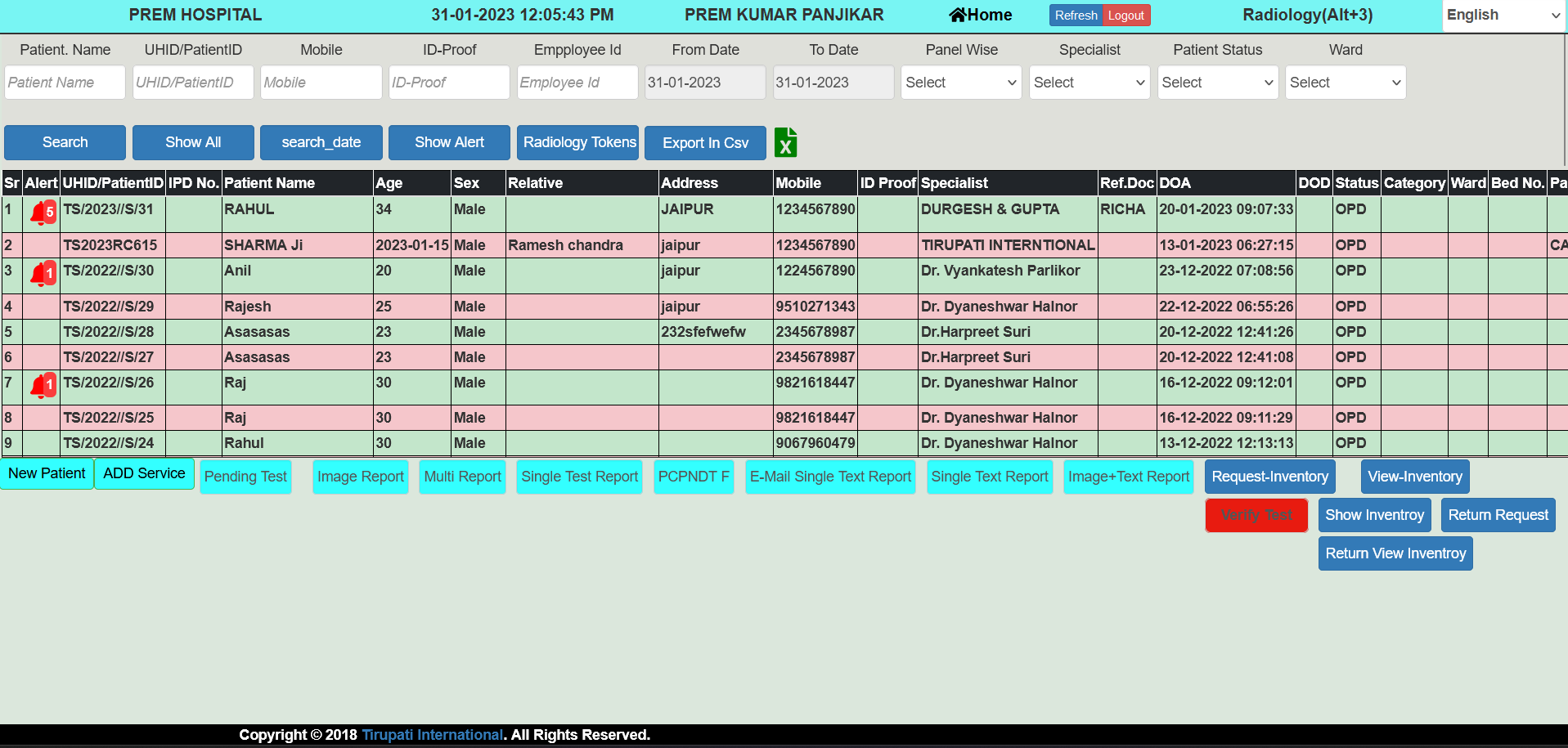 Tirupati Radiology pro+ provide complete module of hospital management software. it includes many small modules like for reception, X-Ray/Radiologist, Sonologist, MRI/CT Scan, Refferal, Inventory, EMR, Financial reports, what's app, payment-gateway&website, mobile app, customizable, multi-user&multi system and role based access control
Key Features of Laboratary Pro+
Reception
Dashboards,Patient Registration& Billing, Lab-Token Display.
X-Ray/Radiologist
Sample Scan, Access Radiology patient for Test Prepare.
Sonologist
To Manage Sonography reports with PCPNDT data, USG Report with multiple template based quick report prepare along with USG Image Reports.
MRI/CT Scan
Integration based Reporting with Diacom Interface.
Referral
In-house, On Call or Referral Doctor's Share Panel Accounting Modules.
Inventory
Purchase, Stock, Consumables, Auto-Inventory ConsumptionReports for regent, containers.
EMR
To Manage Lab Patient Documents, Renewals, Certificates Contract Letter etc.
Finance Reports
Day Collection for Lab Test Report via department wise, user wise, doctor wise.
WhatsApp
Fully Automated WhatsApp Notification of every moment to Patient, Doctor, User & Admin via Multimedia reports.
Payment-Gateway & Website
To Collect online payment from Patient or send payment to respective company via NEFT/RTGS etc.
Mobile App
iOS & Android App for Patient, Doctor, User & Super Admin user to access respective records
Customizable
The Complete Product can be customizable as per Client's Environmental Requirements
Multi User & Multi System
Role Based Access Controls